Product Information
All products are made-to-measure original Tollyboy designs.
Metal items are manufactured from high-grade hardened and tempered stainless steel (medical grade 316), the final product being polished to a mirror finish, ensuring that the product is resistant to corrosion. Exposed edges on genital appliances are protected by silicone rubber mouldings, and waistband internal surfaces are lined with the same material, so that hygiene can be maintained through bathing or showering etc. With genital appliances the use of a bidet is recommended, but it is not essential.
Every appliance is made-to-measure using a comprehensive set of measurements, which reflects in the comfort of the final product. Designed to be worn next to the skin, these appliances are undetectable under normal loose clothing, any outline that may be visible is unlikely to be recognised for what it is. They can be worn for long periods of time, they do not interfere with freedom of movement and will permit normal and natural bodily functions.
The Locking System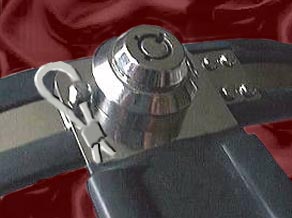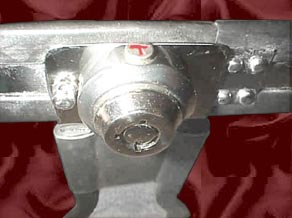 Appliances are fitted with a locking system unique to Tollyboy Products International, incorporating a specially adapted high security 7-pin radial lock, and are considered to be escape proof. Spare keys are available. The original locking system was a unique concept invented and developed by Hal Higginbottom, based on a 4-pin padlock, which proved very successful - it was simple, secure and served its purpose for many years. This led to the design and development of an entirely new locking system based on a 7-pin radial lock offering far higher security, mechanical superiority and a smoother, lower profile. All Tollyboy Products International appliances are now fitted with the new locking system, except collars & bridles.